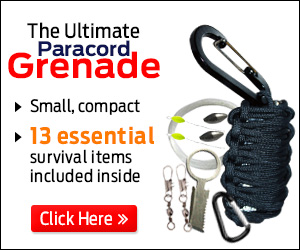 Sometime your best friend will have 4 legs…
When you are in danger, it is natural to get stressed. However, the way you handle your stress and respond to the danger make a huge difference to whether you will come out a winner. And, your odds improve if you have a well-trained dog at your side. So if there is a bug out situation, you definitely want a dog at your side. It will give you peace of mind and also ensure you come out unscathed from the SHTF situation.
If you are skeptical about taking a dog as your companion for bugging out, here are 10 reasons to allay your fears and change your opinion.
1. Early Warning System
Remember, when you are bugging out, resources will be scarce. There will be other survivalists who may not be as prepared as you are. So you will need to protect your resources and stake claim to them. Under such circumstances, your dog can function as an early warning system to make you aware of possible threats, be it humans or animals…
read more from our friends at prepforshtf.com