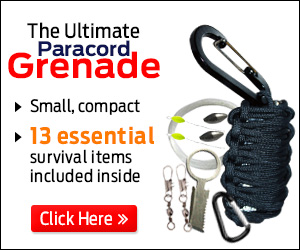 According to a survey conducted for National Geographic Channel, nine out of ten Americans expect a [popup_product]world disaster[/popup_product] to occur in the next quarter century – but 56 percent say they aren't prepared.  The percentage of respondents in a survey of 1,040 adults who predicted Doomsday catastrophes was astonishing.  Here's How they think it might happen:
Significant hurricane: 58 percent
Major earthquake: 53 percent
Terrorist attack: 51 percent
Financial collapse: 49 percent
Widespread blackout: 33 percent
Pandemic: 25 percent
Nuclear fallout: 13 percent
Apocalypse now Blood moon prophet explains what's behind the doomsday Washington Post. It seems that every 15 months or so there's a new prediction the world as we know it will come to an end as foretold by the sun the moon and the stars or some combination of the three. The latest emerged this week when the first of four blood moons Blood Moon The end is nigh again The Seattle Times.